City Parks
---
With the great weather we have for much of the year, Commerce offers a lot of choices when it comes to getting outside and enjoying the sun. Whether you want to let your children play on the playground while you enjoy the shade of the gazebo at Spencer Park or picnic at the pavilion in Willoughby Park, Commerce can offer the whole family the opportunity to enjoy the outdoors.
American Veterans Memorial Park
---
204 Carson Street
Located on Carson Street, just two blocks off US 441 Business, this is Commerce's largest park housing one softball field (Pardue Field), two baseball fields (Bambino & Gordon Fields), a batting cage, four tennis courts, a swimming pool, a playground lot, a walking trail, and the Parks & Recreation Administrative Office. The pool hosts numerous activities in June and July and all other facilities are open for free play when not scheduled for organized activities or maintenance.
Construction is just finishing on a new 1/3 mile walking trail around the pond below the fields.
Chaney Park
Located at corner or Ridgeway Dr and Heather St – this park is the former Boys and Girls club spot. It features a playground and basketball court and a large field that can be used for games and events.
Richard Ridling Memorial Park
---
414 Shankle Heights
Located on Shankle Heights, three blocks east of the Commerce Cultural Center, Ridling Park is a two-field athletic complex. These fields are available for free play when not scheduled for organized activities or maintenance.
Smallwood Park – Fox Trails
---
875 Smallwood Drive
Need a place to ride your mountain bike or maybe you want to jump the hills on a bike track. This park offers both. There are miles on 2 tracks that take you through some beautiful, tranquil scenery. Beginners and Novice Bike riders can enjoy this park. If you choose to stay on foot please note that you must yeild to bikes. Park hours are Sunrise to Sunset.
Spencer Park
---
1645 S Elm Street
Need an outdoor venue for your event? Spencer Park, located in the heart of Historic Downtown Commerce contains a beautiful gazebo, a small playground and a natural amphitheater area. The park provides a great setting for any outdoor event and is just steps away from the fabulous shopping and dining of Downtown Commerce.
Willoughby Park & Willoughby Dog Park
---
338 Clayton Street
Located on Clayton Street only two blocks from the heart of Commerce, Willoughby Park is set in a beautiful wooded area. It is a passive park dedicated primarily to picnicking. Bring your dogs and enjoy the new dog park as well. Something for your fur familly. The picnic shelter is available for group reservations on a "first come" basis. Call the Recreation Office at (706) 335-3236.
__________________________________________________________________________________________________________________
If you are wanting to use the parks for a private event that has 20 or more people, please contact city hall 706-335-3164 for an assembly permit. There is no charge and it is required so that emergency personnel are aware in case of emergency. For emergencies, call 9-1-1
Recreation Director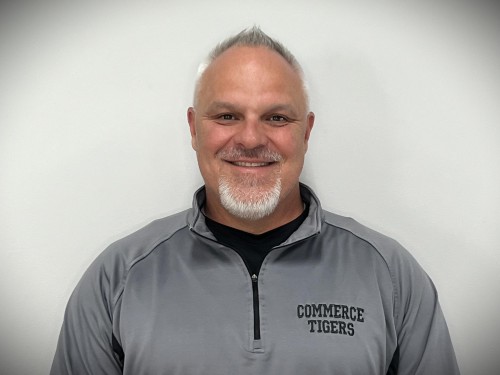 City of Commerce P.O. Box 348
12 Pine Street
Commerce, GA 30529
Read Bio