Municipal Court
---
Municipal Court for the City of Commerce is held on the first Tuesday of every month in the Commerce Civic Center located at 110 State St., Commerce. GA 30529. Judge Billy Chandler is the presiding judge.
Paying Citations
Citations, fines, and other fees can be paid directly at court if you wish to appear before the Municipal Court Judge. Accepted methods of payment: cash, cashier's checks, money orders, and debit/credit cards. Personal checks are not allowed.
If you choose to pay a citation outside of the court date, you can pay at the Commerce Police Department, located at 1491 South Elm Street, Commerce, Ga 30529, between the hours of 8:00 am and 8:00 pm. Accepted methods of payment: cash, debit/credit cards, cashier check and money orders made payable to the Commerce Police Department. Personal checks will not be honored. You can also pay a citation through the mail. Payments should be mailed to P.O. Box 348 Commerce, GA 30529. The same restrictions on payments apply through the mail as they do with paying at the police department.
An online payment portal is available 24 hours a day, 7 days a week to pay fines. Debit/credit cards are accepted. Please note that you will need your citation number to make a payment and it is located in the top right corner of the citation. If you would like to pay online, please select the link below.
Municipal Court Clerk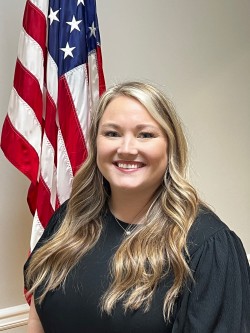 P.O. Box 348
1491 South Elm Street
Commerce, GA 30529
Read Bio